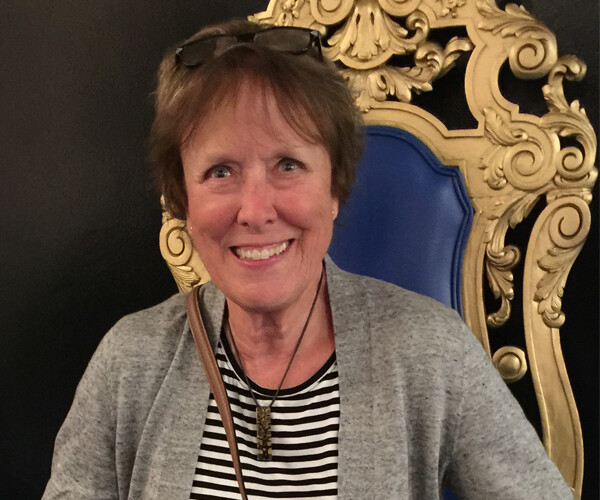 Joanne Monoski
Hospitality & Special Events
Born in Pennsylvania, Joanne has also lived in Ohio, West Virginia, and North Carolina. She graduated from Williamsport High School, Ohio Wesleyan University (BA Elementary Education) and Shippensburg University (MS Reading). Joanne has taught kindergarten, first grade, second grade and Reading/ESL, retiring in 2007 in Carlisle.
Since 2013, her part-time job at CUMC is Coordinator of Hospitality and Special Events. She is responsible for the Gathering times on Sunday mornings, special celebrations, funeral social times, and any other church-wide food events. Being a member of CUMC (and formerly Grace UMC since 1990), Joanne has been involved in the sanctuary choir, bell choir, Disciple Bible Study, teaching, and now is serving on the Building Committee.
Joanne lives in Carlisle with her puppy, Tilly. She has three grown sons and 6 grandchildren. Joanne enjoys cooking and baking, music, reading, walking, quilting, gardening, and spending time with friends and family.