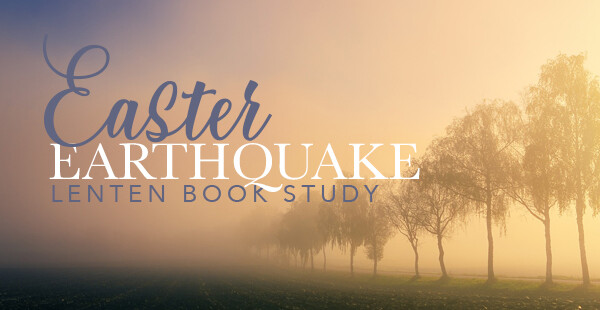 Every Tuesday, from 03/12/2019 to 04/16/2019, 10:00 AM - 11:15 AM
In "Easter Earthquake," James Harnish invites us to place the resurrection at the center of our Lenten journey. This 6-week study explores how Christ's resurrection shakes some of our most basic assumptions about ourselves and God. "The earth-shaking promise of Easter is that God has not forsaken any of us," Harnish writes. "The risen Christ will meet us along the confused, chaotic, fearful paths of our lives and speak the same words the women hear at the tomb.: 'Do not be afraid.'"
Tuesdays, March 12 - April 16, 10-11:15am, Library. Class led by Christina Benson. Book costs $10.