Fruitbelt Farmworkers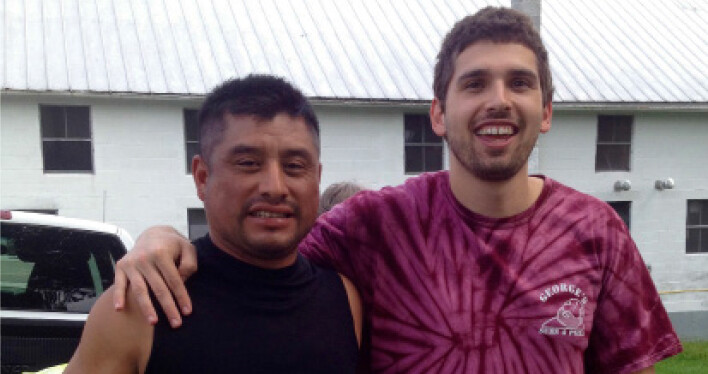 "Familismo" is especially important in Mexico and Latin America.
That's a term used by Latinos to describe a strong connection with one's family – and it helps explain the mindset of fruitbelt farmworkers. They come without their families and only stay a few weeks to harvest the fruit grown in Adams and surrounding counties, performing a job that the area's orchard owners couldn't get accomplished without their help.
The pay is not great, the accommodations are spartan, the reaction of native Pennsylvanians can at least be described as mixed – and of course the workers miss their families.
That is why it's important to extend a welcoming hand through the Fruitbelt Farmworkers Christian Ministry. Carlisle United Methodist Church has adopted one of the migrant camps as part of that Carlisle-based ministry. We want to let the migrants know we not only appreciate their good work but value them as children of God.
I've participated in the ministry for a number of years, but "familismo" may have been responsible for my best trips to the camp. My nephew, Ben, spent time in Chile and, as a result, speaks Spanish well. He accompanied our Carlisle UMC group to the camp in the two years he lived in Carlisle. He told the workers of our family connection, and I could immediately sense they appreciated our presence. They welcomed us with open arms, telling us of their families.
They even shared with Ben and me a Mexican dish that we found… interesting, though it was based on (yuck) cow brains.
I would encourage Carlisle UMC members to join us this year. No one will be expected to sample unusual Latin cuisine. But if you want to make it a family visit, I believe you will find it a memorable investment of time for you and your loved ones.